About Kansas City Beer: A History of Brewing in the Heartland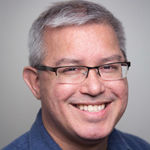 Westbound immigrants, pioneers and entrepreneurs alike arrived in Kansas City with a thirst for progress and beer. Breweries both small and mighty seized opportunity in a climate of ceaseless social change and fierce regional competition. Muehlebach Brewing Company commanded the market, operating in Kansas City for more than eighty years. Built in 1902, the iconic brick warehouse of Imperial Brewing still stands today. Prohibition made times tough for brewers and citizens in the Paris of the Plains, but political "Boss" Tom Pendergast kept the taps running. In 1989, Boulevard Brewing kicked off the local craft beer renaissance, and a bevy of breweries soon formed a flourishing community. Food and beer writer Pete Dulin explores Kansas City's hop-infused history and more than sixty breweries from the frontier era to the twenty-first century.
Order a signed copy of Kansas City Beer direct from the author.
Publisher: The History Press, American Palate Series,
160 pg., color and b/w images.
Release date: October 24, 2016
Where to buy Kansas City Beer
E-book version available at Kobo.
Soft-cover copies available at these Kansas City retailers.
Rainy Day Books (2706 W. 53rd St., Fairway) Order online.
Flying Pig Local Mercantile (1919 Wyandotte, Crossroads)
Grain to Glass (1611 Swift St., North Kansas City)
Nelson-Atkins Museum of Art gift shop (4525 Oak St.)
Rock and Run Brewery and Pub (110-114 E. Kansas St., Liberty)
Diebel's Sportsmens Gallery (426 Ward Pkwy., Plaza)
The Bunker (4056 Broadway Blvd., Westport)
Pryde's Kitchen and Necessities (115 Westport Rd., Westport)
Season + Square (6205 Oak St,, Brookside)
Jackson County Historical Society (112 W. Lexington Ave. # 102, Independence)
Prospero's Books (1800 W. 39th St.)
Doc's Caboose (1400 Union Ave., West Bottoms)
Apex Brew Wares and Brewing Supplies (4380 S. Noland Rd., Independence)
Martin City Brewing Company (500 E. 135th St, Kansas City)
Red Crow Brewing Company (20561 S Lone Elm Rd, Spring Hill, KS)
Soft-cover copies available at these online retailers.
Arcardia Publishing
Amazon (Kindle, soft-cover)
Barnes & Noble (Nook, soft-cover)
Walmart (soft-cover)
Indiebound
Press for Kansas City Beer: A History of Brewing in the Heartland
On the What's Up Kansas City podcast, author Pete Dulin discusses Kansas City Beer.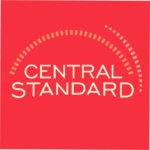 KCUR 89.3 FM, "Central Standard" show Nov. 2, 2016. Pete Dulin joins host Gina Kauffman to discuss the history of brewing in Kansas City and his latest book. Stream audio file. Or listen to "Central Standard" via iTunes or NPR, Nov. 2, 2016 episode. http://www.npr.org/podcasts/381443811/central-standard
Feast Magazine: "Kansas City Beer traces the growth of brewing in Kansas City from the first German-style brewery opening in the mid-1850s to the modern wave of 21st century breweries. The book explores historical details of nearly 70 breweries."
Northland Lifestyle: "Dulin explores some of the oldest breweries (Weston Brewing Company makes that claim) and works his way up through the birth of the craft beer movement with John McDonald's Boulevard Brewing Company. He even investigates Kansas City's shaky relationship with the temperance movement along the Kansas/Missouri State line."
435 Magazine: "Highlights from the book include a look at more than a dozen breweries that have opened in Kansas City since the start of the 21st century, how Kansas City's railroad bridge and plentiful rail lines in the 1800s attracted regional breweries to distribute there and a scandal that shook a brewery when the developer fled the country with some unfinished business."